Master-Instructor Level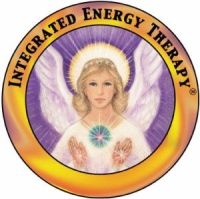 Reach for the Stars and bring your vision to life !
The Master-Instructor level of training is for:
IET Master-Instructor training is open to IET students who have completed the Basic, Intermediate & Advanced Levels of Integrated EnergyTherapy® by the time of the Master-Instructor Class.
You don't have to have been using your IET skills in order to take this class. Many students who take this class have little or no practice yet in using their IET skills with others. It's okay to take this training solely to use the techniques in your own life. Not everyone wants to teach. Research has shown that approximately 25% or less Master-Instructors go on to teach.
Language Requirement: The Master-Instructor Class is taught in English & the training guide is written in English. Students do not have to be fluent in English to attend the Master-Instructor Class, but they should be able to communicate at a basic level of English so that they will get the most out of the class & be able to communicate with the staff at the Center of Being in USA via email, phone etc
Please note that IET Master-Instructors are not empowered to teach the Master-Instructor training program or attempt to attune students to the Master-Instructor Level. Only Master-Instructor Trainers can teach the Master-Instructor Class.
You will receive a special Attunement that switches on your ability to activate the DNA of others and attune them to the Basic, Intermediate & Advanced Levels of IET.
This training offers you the opportunity to be in vibrational alignment with your dreams and desires. The techniques you learn focus on helping you live your vision in the world as well as enable you to help family, friends and clients live their visions too.
Beyond the vision you have for yourself in the world, the Angels have a greater vision for you. They call it your Reach. In this class you will identify and claim your reach. You will learn and practice the IET Master-Instructor 12 Strand DNA techniques designed to open your channels of manifestation and clear any resistance to bringing your dreams alive. You will learn how to use Sacred Geometry to optimise the power of the 12 Strand Alignment, IET Powerburst, I-Chi, Sacred Heartnet and Blessing Bowl Techniques, and more.
Give and receive Basic, Intermediate & Advanced Levels of IET Attunements using Sacred Geometry designed to open and strengthen your channels of manifestation.
If teaching is your gift, this class provides you with agendas, guidelines, and suggestions for teaching and certifies you to teach the Basic, Intermediate, Advanced, Pets, Kids, Steps to Transformation and Healing Angels IET Classes.
We cover the business basics of advertising and running your IET sessions/classes. This will include understanding and clearing the primary blockages to your business success.
A fully illustrated training guide and certificate are provided with this class.
After the training you will be listed in the International IET Master-Instructor directory on the www.learniet.com website
Class length: The Master-Instructor Class is taught over two days, Part 1 & 2
Classes are from 9.30 am - 6 pm
A deposit of £170 secures your place on the class
Master-Instructor Class Fee: £630
Early Bird Fee: £570
Early Bird Fee applies when the deposit is received more than 30 days prior to the class date