Intermediate Level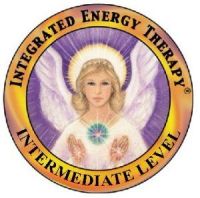 Build on all the knowledge and techniques learned in the Basic Level class.
The Intermediate level of training is for:
Anyone who has completed the Integrated Energy Therapy Basic Level is able to attend this class.
Only IET Master-Instructors are authorised to teach this class
Receive an special Attunement which will empower you to remove energy imprints from the human energy field
Clear physical, emotional, mental and karmic energy blockages and imprints
Practice the Pull Out Release Technique that turns your hands into energy magnets that allow you to attract and clear more difficult energy imprints and blockages from the human energy field.
Feel and interpret energy blockages and identify the level they occur on - whether physical, emotional, mental or karmic.
Experience the special Pink Bubble Technique that accelerates the clearing process
A fully illustrated training guide and certificate are provided with this class
Classes are from 9.30 am - 6 pm
£50 deposit is required to book your place on this training
Intermediate Class Fee: £155